16057646768937
Kids room curtain female short wide cotton linen black out simple ready made cartoon bedroom bay window curtain cloth custom boy room yellow white blue three color hole punching width 3.5 m, height 2.7 m can be changed
Kids room curtain women's short and wide cotton hemp black out simple ready made cartoon bedroom window curtain cloth custom boy room yellow white blue three color hole punching width 3.5m, height 2.7m can be changed [picture price brand quotation] -...
The item cost is displayed here.Please contact us for agency fees, shipping charges, etc.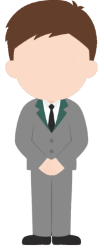 Agent Means
Because we are purchasing agent,commodity details can only be displayed in foreign languages.Thanks for your understanding.