16057652967763
Mingju small curtain ready made bay window high blackout curtain cloth kids bedroom flat window living room short curtain Swan Lake Blue pinch pleat1.5m wide * 2.0m high single piece
[Mingju cloth art short curtain] Mingju small curtain ready made bay window high blackout curtain cloth kids bedroom flat window living room short curtain Swan Lake Blue Pink pleat1.5m wide * 2.0m high single film package [quotation price evaluation]...
The item cost is displayed here.Please contact us for agency fees, shipping charges, etc.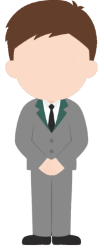 Agent Means
Because we are purchasing agent,commodity details can only be displayed in foreign languages.Thanks for your understanding.