16031154364203
Noro 2020 new hot silver star Velcro self-adhesive small curtain without hole installation bedroom bay window short curtain rental room simple 100 blackout cloth without hole installation width 1.5 m * height 2 m / 1 piece
[Noro 1.5 * 2] Noro 2020 new hot silver star magic stick self-adhesive small curtain without hole installation bedroom bay window short curtain rental room simple 100 blackout cloth dark green non punching installation width 1.5 m * height 2 m / 1 pi...
The item cost is displayed here.Please contact us for agency fees, shipping charges, etc.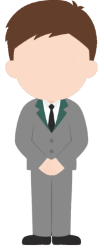 Agent Means
Because we are purchasing agent,commodity details can only be displayed in foreign languages.Thanks for your understanding.