16031757658829
Noro window plastic insulation film thickened high light filtering wind proof warm curtain window sealing strip winter door and window windproof artifact air leakage sticker household cold proof dust proof sound insulation self made high permeability thic
[Noro 1.8 * 1.8 1.5 * 1.6 3 * 2 * 2] Noro window plastic insulation film thickening high light filtering wind proof and thermal curtain window sealing strip winter door and window windproof artifact air leakage sticker household cold proof dust proof...
The item cost is displayed here.Please contact us for agency fees, shipping charges, etc.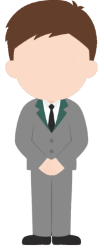 Agent Means
Because we are purchasing agent,commodity details can only be displayed in foreign languages.Thanks for your understanding.