16031757821258
Norro Nordic simple curtain blue reed cloth yarn one princess lace layered living room high grade bedroom curtain 100 blackout cloth yarn integrated reed four claw hook width 2m * height 2m / 1 piece
[Noro 2.2] Noro Nordic simple curtain blue reed cloth yarn integration Princess lace layered living room high grade bedroom curtain 100 blackout cloth yarn integrated reed four claw hook width 2m * height 2m / 1 piece [quotation price evaluation] - J...
The item cost is displayed here.Please contact us for agency fees, shipping charges, etc.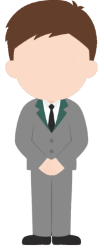 Agent Means
Because we are purchasing agent,commodity details can only be displayed in foreign languages.Thanks for your understanding.