16031757851020
Noro 100 blackout curtain blue living room bedroom French window bay window electric carved curtain cloth thickened sunscreen insulated sunshade simple modern blue electric carved cloth four claw hook width 2.5m * height 2m / 1 piece
[Noro 2222222222] Noro 100 blackout curtain blue living room bedroom French window bay window electric carving curtain cloth thickened sunscreen insulated sunshade simple modern blue electric carved cloth four claw hook type width 2.5m * height 2m /...
The item cost is displayed here.Please contact us for agency fees, shipping charges, etc.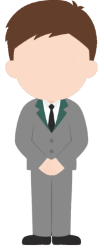 Agent Means
Because we are purchasing agent,commodity details can only be displayed in foreign languages.Thanks for your understanding.