16031758034177
Norro Nordic simple modern embroidered screen curtain balcony living room bedroom bay window curtain white yarn Korean pastoral window screen ready made yellow yarn ordinary hook type 2.5m wide * 2.5m high / 1 piece
[Noro 2 * 2, 2 * 2.5, 2.5 * 2.5] Noro Nordic simple modern embroidered screen curtain balcony living room bedroom bay window curtain white gauze Korean pastoral window screen ready made wheat ear yellow yarn ordinary hook width 2.5 m * height 2.5 m /...
The item cost is displayed here.Please contact us for agency fees, shipping charges, etc.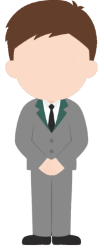 Agent Means
Because we are purchasing agent,commodity details can only be displayed in foreign languages.Thanks for your understanding.